Here we have put together a few Speaker Packages that are very easy to setup and use with your Phone or Laptop with very little technical knowledge and are perfect if your're putting on your own event and want a cheaper solution than hiring a DJ.
These systems come with a 3.5mm (Headphone Jack) connector, which will connect into most  Phones, Tablets or Laptops!
We have made use of our Electro Voice Active speakers in these packages which means the Amplifier is built into the back of each speaker, this makes cabling up these systems very simple and avoids having to transport additional amplifiers.
These System have been designed to fit into most hatchback cars and are easy to transport, please click the images below for more information.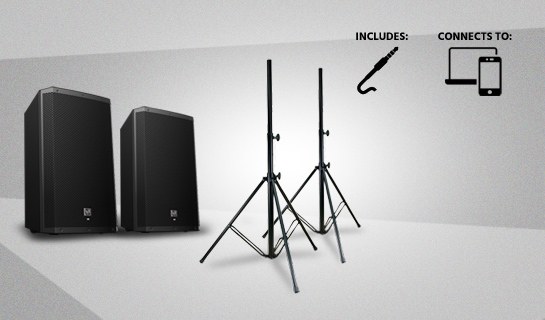 DIY Speaker PA Package 1
£60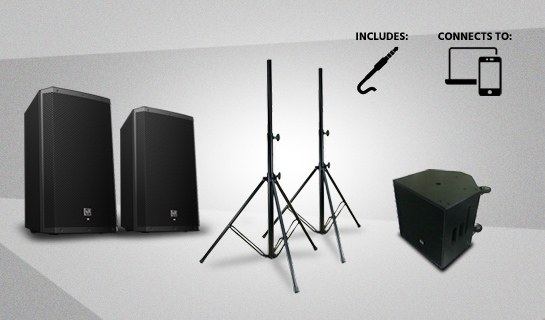 DIY Speaker PA Package 2
£85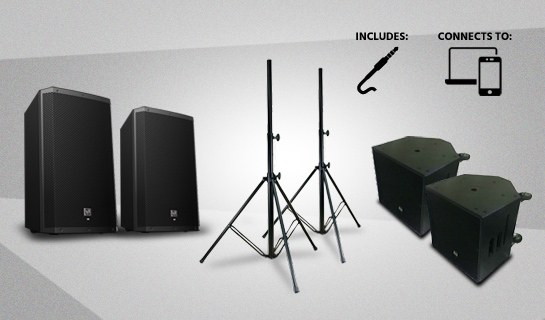 DIY Speaker PA Package 3
£110